Oven Cleaning Gold Coast
Looking for a reliable oven cleaning Gold Coast? Your search ends here at HENRY'S SERVICES CO – oven cleaner gold coast. We are a family-owned business with 10+ years' of oven cleaning experience. Skilled team, top-notch equipment. Make ovens brand new!
Domestic or commercial, any size or type of oven, we've got you covered! Not just ovens; we clean cooktops, range hoods, microwaves, dishwashers, and fridges too.
Trust us for high-quality results; we're fully insured, licensed, and trained. Your satisfaction is guaranteed, or we'll fix it for free!
Why You Need Professional Oven Cleaning Gold Coast Services
Benefits of oven cleaning
Discover oven-cleaning benefits: safety, performance, effectiveness. A dirty oven hinders them. Here's why getting your oven professionally cleaned by HENRY'S SERVICES CO is a game-changer:
Better-tasting food: 
A clean oven means no weird odors or flavours ruining your meals. Enjoy evenly cooked dishes without any unwanted residues.
Prolonged oven life: 
Say goodbye to the heating element, fan, and thermostat damage. Your oven will operate flawlessly & last longer if kept clean, saving your energy costs.
Health and safety: 
Keep harmful bacteria and germs away. No more worries about food poisoning. Additionally, lessen the possibility of fire dangers from grease and food debris.
Risks of DIY oven cleaning
Thinking of saving some bucks by cleaning your oven yourself? Hold on! DIY oven cleaning can be risky for several reasons. Let's break it down:
Ineffectiveness: 
DIY methods may use harsh chemicals like ammonia or bleach, damaging your skin, eyes, and lungs. Plus, they might not remove all the dirt and grease, especially from tough spots.
Danger: 
High temperatures, sharp edges, electrical wires DIY cleaning exposes you to burns, cuts, shocks, and injuries. Special tools might be needed too!
Warranty risk: 
DIY methods might not comply with the manufacturer's instructions, voiding your warranty or insurance. No coverage if something goes wrong!
So, weighing the risks before diving into DIY oven cleaning is essential.
How HENRY'S SERVICES CO Can Help You With Oven Cleaning
At HENRY'S SERVICES CO, we have a proven & effective oven cleaning process that will leave your oven sparkling clean & sanitized. Here is how we do it:
Inspection: We inspect your oven & use drop cloths and mats to cover the surrounding surroundings.
Soaking: We remove the racks, trays, panels, fan, and other removable parts and soak them in a special solution to dissolve grease and dirt.
Eco-friendly cleaning: We use non-toxic products to clean the interior and exterior of your oven. Stubborn stains are gently scrubbed away.
Detailing: We also clean the glass door, knobs, handle, and seal for a complete makeover.
Rinse and Polish: Your oven is left looking brand new after we clean & sanitize it.
Reassembly and Testing: As we reassemble your oven, we make sure it operates correctly. We tidy up & get rid of any trash before we go.
Results and Tips: We show you the fantastic results and share some maintenance tips to prevent future build-up.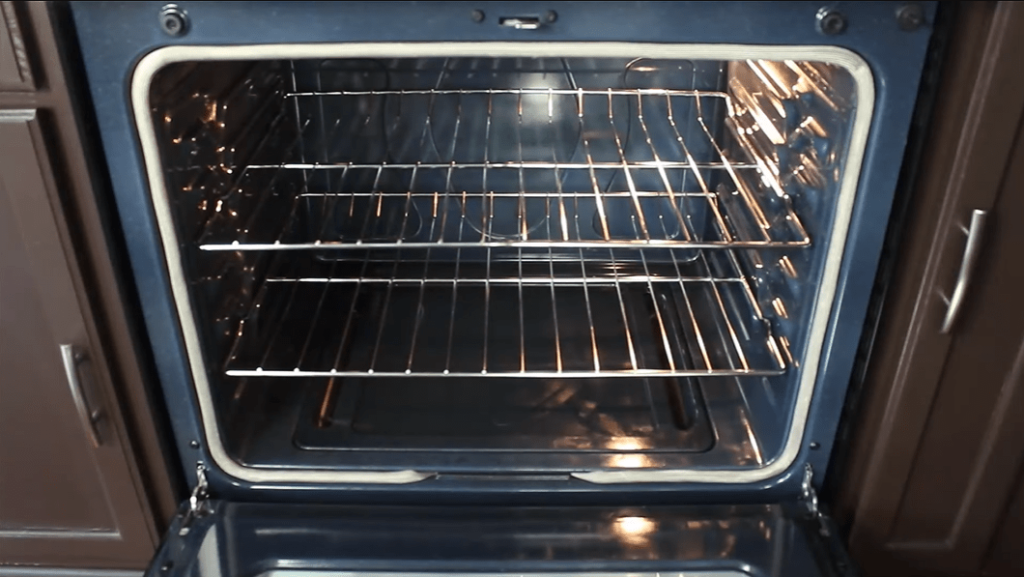 HENRY'S oven cleaning prices
Get a sparkling oven with HENRY'S affordable cleaning services. Prices are based on the size and type of your oven and how dirty it is. No hidden fees, they promise!
Check out our rates:
Single oven: $99
Double oven: $139
Range oven: $169
Microwave oven: $49
Cooktop: $49
Range hood: $49
Dishwasher: $69
Fridge: $69
But wait & there's more! If you have multiple ovens or want to refer a friend, They've got discounts waiting for you. Get in touch now for a free quote or any additional info you need.
HENRY'S Oven cleaning guarantee
HENRY'S oven cleaning service gold coast guarantees your satisfaction. If not, they'll fix it free. Reach out within 24 hours for prompt assistance. Your feedback matters!
What Makes HENRY'S SERVICES CO Different From Other Oven Cleaners
Now discover what sets HENRY'S SERVICES CO professional oven cleaning gold coast apart from other oven cleaners:
Decades of Expertise: 
With over 10 years in the oven cleaning business, we've served thousands in Gold Coast and beyond. From domestic to commercial, electric to gas, and standard to self-cleaning ovens, we've got the know-how to handle them all.
Eco-Friendly & Safe: 
Your health and the environment matter to us. We only use eco-friendly, safe, and odorless products, gentle on skin. Tough on grease, leaving no harmful residues in your oven.
Trusted by Many: 
We take pride in our stellar reputation as Gold Coast's top oven cleaners gold coast. Our loyal customers trust us, recommend our services, and check testimonials on our website/Google.
How to Book an Oven Cleaning Service With HENRY'S SERVICES CO
Booking an oven cleaning service with HENRY'S SERVICES CO is a breeze! Just use our online booking system to pick a date & time that works best for you.
And you can choose from various services like single or double oven cleaning, cooktop or range hood cleaning, and more.
Don't forget to include any special requests or instructions. Payment is secure, either through your credit card or PayPal. Expect a confirmation email with all your booking details.
Contact details
Want to chat with us directly? No problem! Call us at +61 410 100 501 or shoot us an email at contact.henryservices@gmail.com. We're here to help from Monday to Saturday, 8 am to 6 pm. Any questions? Just ask!
How to Choose the Best Oven Cleaning Service for Your Needs
So, now that you're convinced why oven cleaning is a big deal and why hiring a pro is smart let's dig into how to pick the absolute best oven cleaning service for your needs. Gold Coast has many options, but not all are worth your time. Here are the key things to consider when choosing:
Experience: 
Look for a service that's been doing this for ages and has many happy customers to back them up. Check if they've got the right licenses, certifications, and all that jazz. Oh & don't be shy to ask for references!
Reputation: 
You want a service with a solid rep and many good vibes online. Check out reviews on Google, Facebook, and Yelp. Ask buddies for inside info.
Equipment: 
Ensure they pack the latest and greatest cleaning gear. You want a crew that's pro-level, right? And if they show up in beat-up vans, well, that might say something about their attention to detail.
Products: 
Go green, my friend! Find a service that uses eco-friendly and safe stuff to get your oven spick and span. Check those labels and ensure it's all good for you and the environment.
Pricing: 
Keep it real. You want a service that's upfront about what they charge. No hidden fees, please! Get a quote & see if it fits your budget.
6. Guarantees:
Now that's what I'm talking about! Look for a service that's so confident in their skills that they offer guarantees. It's like a stamp of quality.
So, there you have it! Armed with these tips, you can pick the oven cleaning service that's just right for you. Happy oven cleaning & enjoy your sparkling clean oven!
The Importance of Oven Cleaning
You know, cleaning your oven is way more important than you might think. It's not just some random chore you can skip. Here's why it's a big deal:
Health: 
Your oven can be a breeding ground for nasty stuff like bacteria & mold. Imagine that getting into your food and making you sick! Gross, right? So, keep it clean to keep your food safe and tasty.
Safety: 
Grease and food particles hanging around in your oven can turn into a recipe for disaster. Literally! They can cause fires or even explosions. We don't want that kind of excitement in the kitchen. Cleaning your oven helps avoid these disasters & keeps you and your home safe.
Performance: 
A dirty oven doesn't work as it should. It loses its mojo over time, making it hard to cook properly. You don't want half-cooked meals ruining your day, do you? Regular cleaning makes sure your oven performs at its best.
The Best Oven Cleaning Services in Gold Coast
Looking for the best oven cleaning services in Gold Coast? We've got you covered! Check out these top-rated options:
Advanced Pizza Oven Cleaning: 
Specialists in pizza oven cleaning for both commercial and residential settings. With over 10 years of experience, they use high-quality equipment and products, and offer free quotes and a satisfaction guarantee.
Easy Clean Ovens + BBQs: 
A family-owned service since 2012, they clean ovens, BBQs, range hoods, and more using eco-friendly products. With over 26 five-star reviews on Google, they offer fixed prices and a satisfaction guarantee.
IQ Oven Cleaning: 
Professionals cleaning a variety of equipment using biodegradable materials in Gold Coast since 2017. They provide online booking & free quotations, have more than 5 five-star ratings on Facebook.
Ovenu Gold Coast South: 
They provide exclusive carbon remover and non-caustic treatments for ovens, BBQs, and other appliances as part of the Ovenu franchise. They guarantee complete satisfaction and have over 20 Google ratings with five stars.
Oven Cleaning Gold Coast: 
Cleaning ovens, BBQs, and other appliances using eco-friendly solutions is a local service with over ten years of expertise. They have over ten five-star Google ratings and provide affordable pricing with a satisfaction guarantee.
These services will take care of any concerns you have regarding a filthy oven.
How frequently should my oven be cleaned?
How much you use it & what you cook with determine how much. In most cases, once or twice a year is ideal. However, use it more frequently if you prepare oily foods or use it frequently.
How long does it take to clean an oven?
It typically takes one to three hours. But depending on the size, amount of filth, and intricacy of your oven, the time may change.
How much does it cost to clean an oven?
For expert cleaning, prices range from $80 to $200. Your oven's kind, size, and state all affect the price.
Can I use my oven right after cleaning?
Yes, you can. Professionals use safe products. But preheat it for 15 mins to get rid of any moisture or odor.
How do I know when my oven needs cleaning?
Look out for signs like smoke or fumes when you turn it on, visible stains, bad smell affecting food, longer heating times, or strange noises/sparks during use.
Frequently Asked Questions About Oven Cleaning
How often should I clean my oven?
We recommend cleaning your oven every six months to maintain good condition. Immediately clean stains or grease.
How long does oven cleaning take?
The cleaning duration depends on your oven's size and dirtiness. Usually, it takes 1-2 hours for a standard oven. We'll give you an estimated time before starting.
Can I use my oven right after cleaning?
Absolutely! We use eco-friendly products, leaving no residues or fumes. Oven's clean for cooking.
Do you clean other appliances?
We also clean cooktops, range hoods, microwaves, dishwashers, and fridges. We've covered you in any size and type, domestic or commercial.
Do you offer discounts for oven cleaning?
Yes, we have occasional discounts and promotions. Check our website & social media for updates. We also offer referral & multiple-service discounts.
Summary:
If you are looking for a reliable and professional oven cleaner on the gold coast, look no further than HENRY'S SERVICES CO. They are the experts in domestic cleaners gold coast and commercial kitchen cleaning gold coast.
Whether you need a one-off oven clean or a regular maintenance service, they can handle any job with ease and efficiency. They use eco-friendly cleaning supplies gold coast that are safe for your health and the environment.
HENRY'S SERVICES CO also offers a range of other cleaning services gold coast, such as carpet cleaning, window cleaning, and bond cleaning. Clients can trust HENRY'S to deliver high-quality results at affordable prices.
To book an appointment with HENRY'S SERVICES CO, simply visit their website or call them today. You will be amazed by how clean and shiny your oven will look after they are done.
Don't waste your time and energy on scrubbing your oven yourself. Let HENRY'S SERVICES CO take care of it for you. They are the best oven cleaners near me and oven cleaning service near me. You won't regret choosing them as your cleaner gold coast.
Conclusion
Oven cleaning is crucial for performance, efficiency, and safety. Trust HENRY'S SERVICES CO for the best oven cleaners in Gold Coast. For a decade, we have offered reliable, affordable, quality services. Book online or call us at +61 410 100 501 to experience our eco-friendly and safe cleaning. Your satisfaction is guaranteed, or we'll fix it for free. Thank you for choosing HENRY'S SERVICES CO – Oven Cleaning Gold Coast!